Selectioning the Perfect Plants for Your Space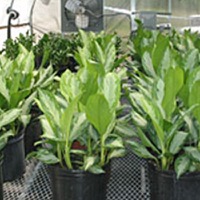 Due to frequent requests, we have included this sampling of our live indoor plants for your perusal. These represent our most popular plants, and have been selected based on their appearance and hardiness in office environments. We have access to hundreds of plant varieties, including many variations of the plants shown.
A Plant Designs sales representatives can give you suggestions to increase your plant variety. Or, if you are interested in a variety of plant not shown, feel free to ask. We may be able to e-mail a photo to you.
Take a look at our photo galleries by plant type below; remember the pictures shown are just examples. The containers shown do not come with the plants, and the plants may not have the exact same number of leaves, branches, etc.
Ordering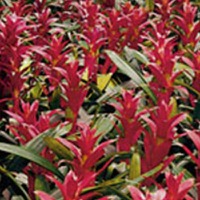 At this time, we do not ship live plants, except for very large or special orders. This page is intended to be a benefit to our clients and prospective clients interested in our plant service in our delivery radius (the Upstate New York area). If you are a client or prospective client, e-mail us at sales@plantdesigns.com or call our office with your request. If the plants are to be included under our plant maintenance service, we may ask to visit your location so that we may verify adequate light or temperature levels.
After getting your request, we will fax you a proposal with the total price. Simply sign the proposal and fax it back to approve the order.
Availability
We deal with dozens of nurseries, so plants are seldom unavailable. But if a variety is unavailable for any reason, we may suggest an alternate plant.
Most orders are delivered in two to three weeks. This allows us time to special order plants and containers if necessary, and pot-up your plants. We keep a large stock of plants and containers on hand in both Rochester and Syracuse, and sometimes we can deliver your order much faster. Your sales representative will let you know more information when you order.
Pricing
You may have noticed that we do not list plant prices. This is because we often place bids when selling indoor plants as part of construction projects, especially when dealing with government buildings. These jobs are often awarded based on price, everything going to the low bidder. If we posted our prices, we could place ourselves at a disadvantage in these situations.
Another reason we do not post prices is that our prices sometimes fluctuate, depending on seasons and in cases of extreme weather patterns in Florida. Container prices also vary depending on manufacturers, and the type of container you desire. Call or e-mail us with your request and we will arrange to get a quote to you. The prices quoted will be good for 30 days.
Our prices are very competitive, and the items we provide are all high-quality. We buy our plants from well-established and reputable growers in Florida, and our containers are all durable, quality products.
Restrictions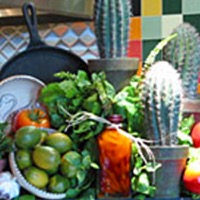 If you are on our plant maintenance service, we must approve plant locations before we can guarantee your plants. For instance, we cannot guarantee a plant placed between the inner and outer doors of your entryway. The plants would be subjected to cold drafts in the winter that could kill them. Also, we cannot guarantee a high-light plant in a low-light office with no windows. A high-light plant would not survive long in that environment.
In these cases, we would suggest either an alternate location or alternate plants which would be better suited for the environment. E-mail us if you have any questions.
Names
We are aware that sometimes we use a plant's common name, and other times we use a plant's botanical name. We try to use the name that is most commonly used in the plant industry and most recognized by the general public. For instance, Ficus Benjamina has the common name of Weeping Fig. Since most people recognize "Ficus" over "Weeping Fig", we chose to use the botanical name Ficus Benjamina. Common names also present a problem when there are several species included under one name. Chinese Evergreens are an example of a common name which can be applied to several kinds of plants.
Feel free to e-mail us if someone has given you a plant name, and you are unsure what it looks like. It may be one of the plants pictured, under a different name.
Sizes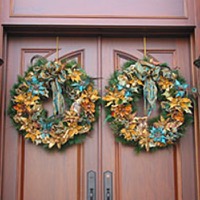 Plant sizes are determined by grow pot diameters. A grow pot is a plastic container used in tropical plant nurseries. We do not regularly sell plants in grow pots, since they have holes in the bottom of them to allow water to seep out and are not suitable for indoor use. We repot them in durable, water-tight plastic, metal, or ceramic containers.
Since we get our plants according to grow pot diameters, we cannot indicate the size of the plant exactly. When possible, we can provide approximate plant heights for your plants. Keep in mind that plants are growing organisms, so every plant in an 8" grow pot is not going to be exactly the same size. Generally, plants ordered around the same time will be the same size.
Hint: they are usually biggest at the end of summer! If you need plants to match each other (such as plants placed at either side of a doorway), let us know and we will get try to get you identical plants.
Containers
The containers pictured do not come with the plants. Decorative containers must be purchased separately. We have a wide selection of decorative containers suitable for indoor use. We can work with you to match colors and styles of your interior environment. We take the quality of our containers very seriously, since leaking containers can cause hundreds of dollars worth of damage to carpets, floors, or tabletops.
Most containers are high-durability plastic, but we also have ceramic, poly-ceramic, and metal containers available. Prices vary greatly according to style and manufacturer. Call or e-mail us for more information.
Here are some links to plant pot suppliers:
Asiearth Forms
Jaz Products
Lechuza
Container Guide
New Pro Containers